A launcher for unguided rocket ammunition of caliber 80mm. This seven-barrel launcher is intended for use on helicopters: Airbus H-145M, Mi-17, SA-342 Gazelle.
It is compatible with MIL-STD-1760 digital architecture that allows easy integration into modern combat platforms.
The launcher mounting points comply with both NATO and Russian (GoSt) standards. The distance between the mounting lugs, according to the NATO standard, is 14″ – 355.6 mm, while according to the Russian standard, it is 255 mm.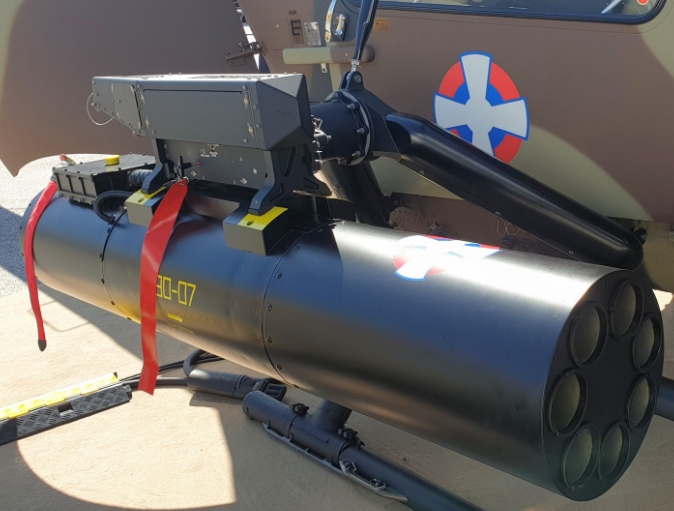 The 128mm four-barrel unguided rocket launcher is suitable and adaptable for any fix-winged or propeller-driven aircraft capable of carrying that load and with a sufficient distance between the suspension points for receiving weapons of 255 mm (Russian standard) or 355.6 mm (14-inch NATO standard) in diameter.
The launchers are equipped with an electric ignition system activated by a pilot or weapon system operator. These weapons are suitable as a cheap means of attacking a wide range of targets, especially in fights against terrorism – fortified buildings, bunkers, etc.
The launcher is intended for use on MI-17 helicopters, as well as on J-22 "Orao" and G-4 "Super Galeb" aircrafts.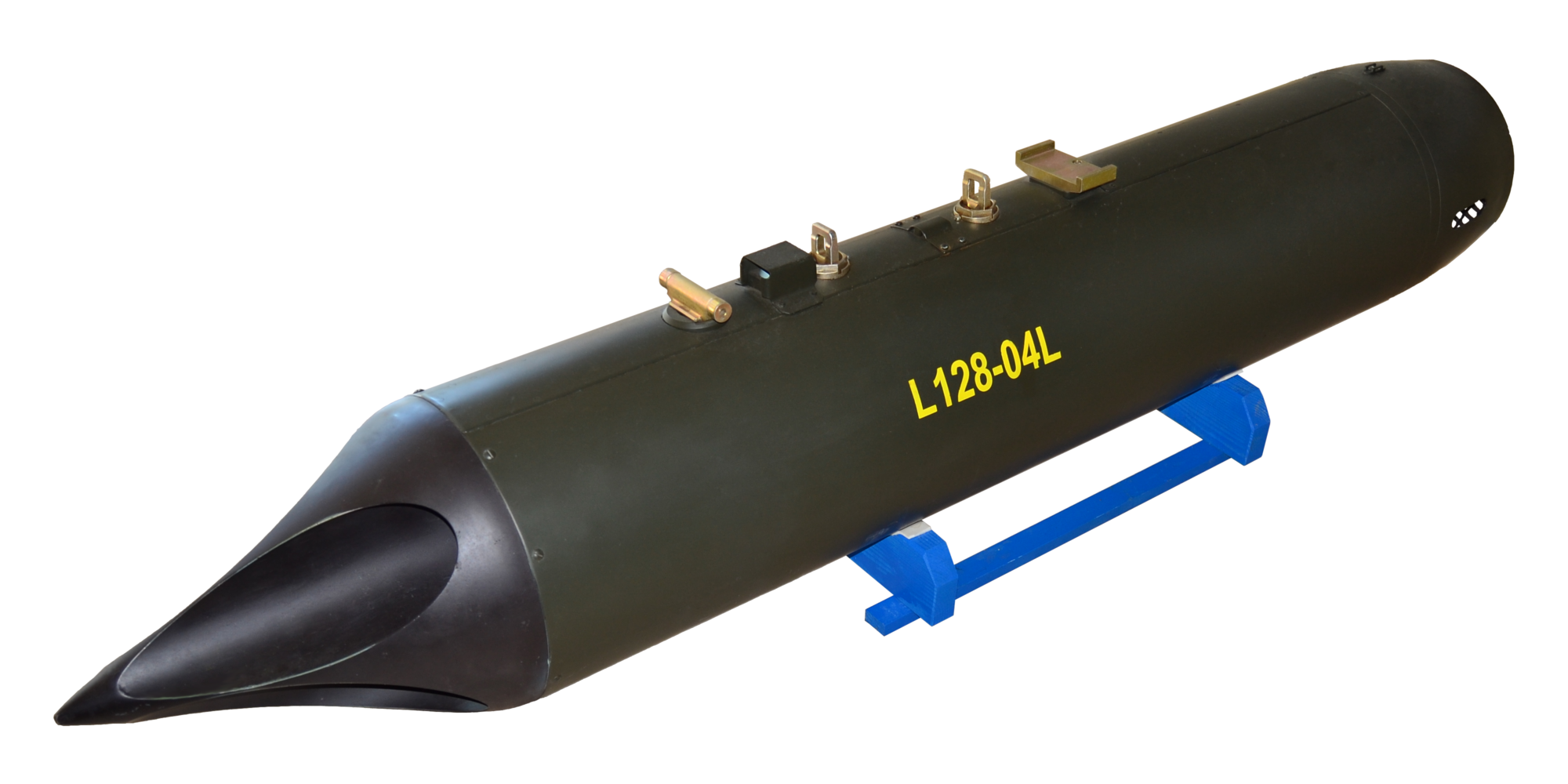 The LLU 7×57 launcher is a seven-barrel launcher which fires 57mm caliber missiles to destroy targets in the air and on the ground (airplanes, vehicles, warehouses and other military facilities), as a weapon of a modern airplane and is installed on helicopters and planes.
The Lancer in question is used to launch BR-1-57, BR-2-57 and S-5M missiles (destructive missile, cumulative missile, partially-cumulative missile).
The rockets are launched from launch barrels (with open rear ends) which are positioned in the form of a honeycomb structure rocket package.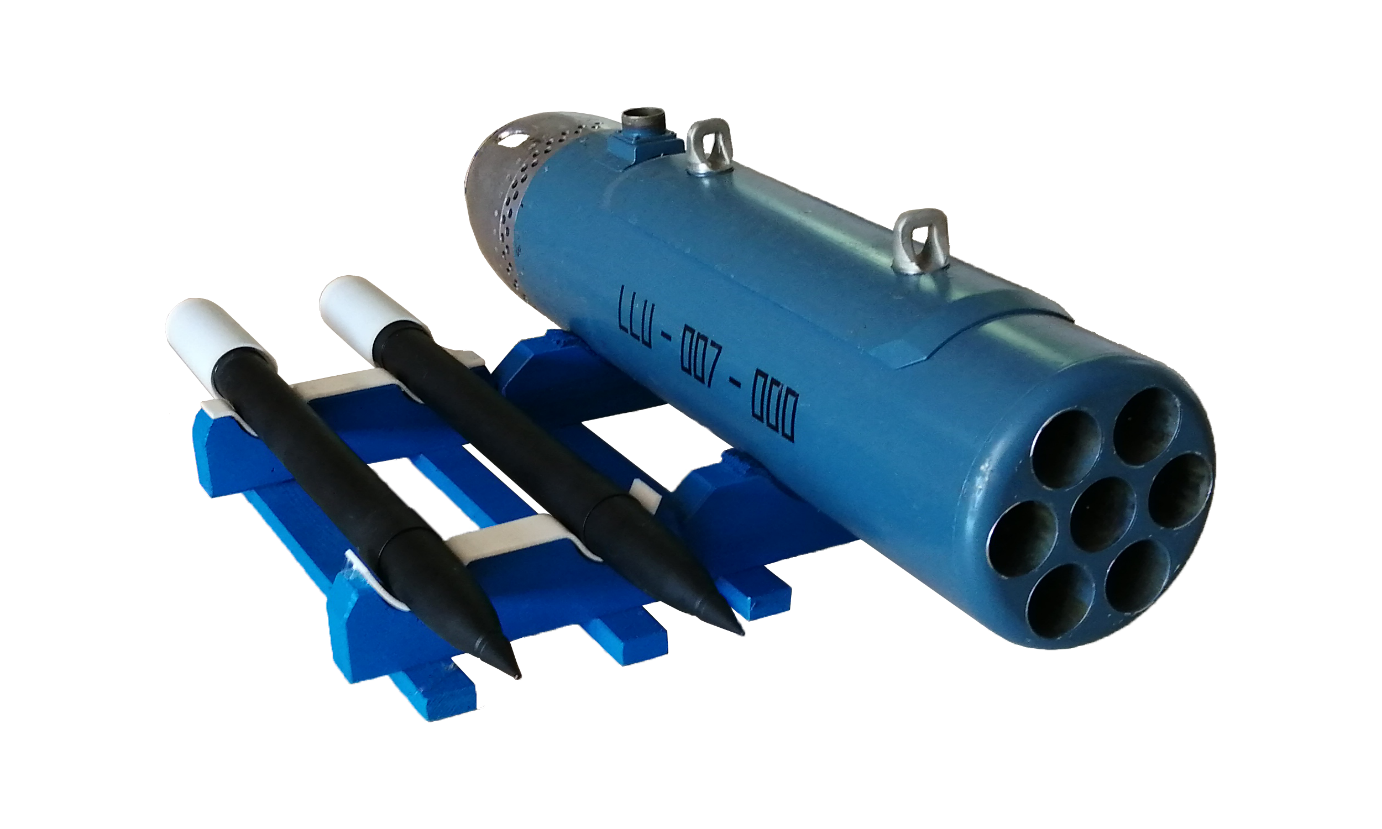 | | | | |
| --- | --- | --- | --- |
| Specifications | Launcher L128-04 | Launcher L80-07 | Launcher LLU 7x57mm |
| Caliber | 128mm | 80mm | 57mm |
| Number of launch barrels | 4 | 7 | 7 |
| Rocket type | S-13 | S-8 | S-5M, BR-1-57, BR-2-57 |