UTVA-75A41M SOVA is an upgraded version of the UTVA-75 airplane, intended for initial training and selection, taxi, sport flying, tourism and more. Optionally, it can be used for reconnaissance, aerial photography, and can also carry light or practice weapons if properly equipped. SOVA is a single engine, low wing airplane, with completely metallic semi-monocoque airframe, four seats in side-by-side configuration and fixed landing gear. It features a 120 cm (47 inch) wide cabin, with adjustable seats and pedals for the pilot and the student/co-pilot and ample room for passengers.
Performance
Maximum horizontal speed @ S/L

230 km/h

124 kts

Stalling speed, Flaps up, engine idle

105 km/h

57 kts

Stalling speed, Flaps landing position, engine idle

95 km/h

51 kts

Maximum rate of climb @ S/L

4 m/s

787 ft/min

Service ceiling

3200 m

10.500 ft

Take-off distance over 15 m (50 ft) obstacle, grass

665 m

2180 ft

Landing distance over 15 m (50 ft) obstacle, grass

440 m

1440 ft

Endurance (plus 30 minutes reserve)

4.2 hours

Range (plus 30 minutes reserve)

675 km

365 nm
Weight and dimensions
Powerplant
Propeller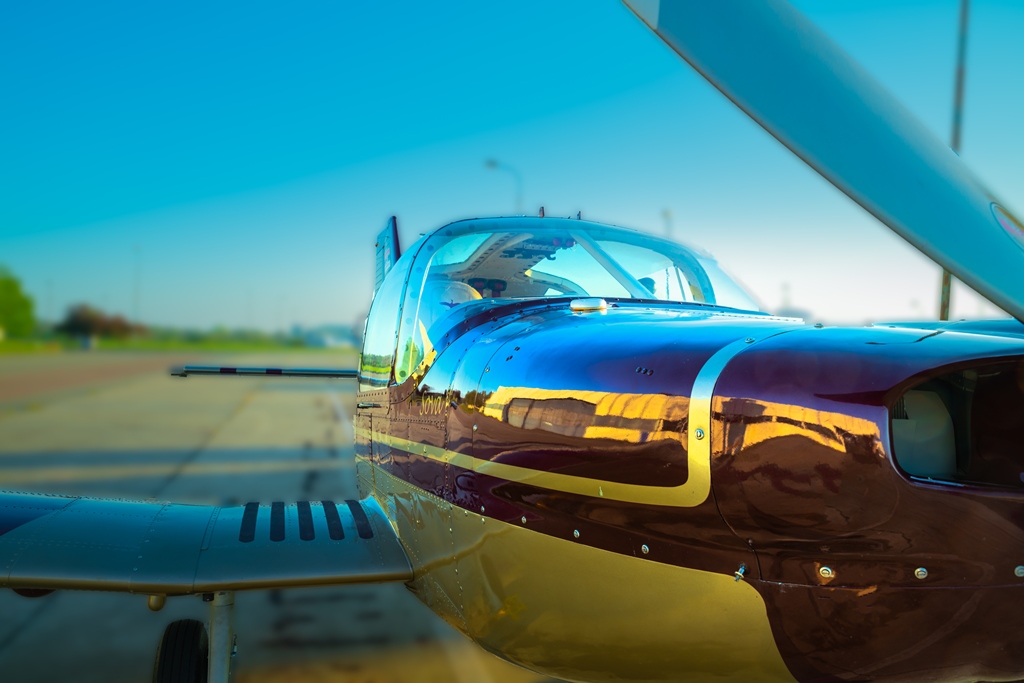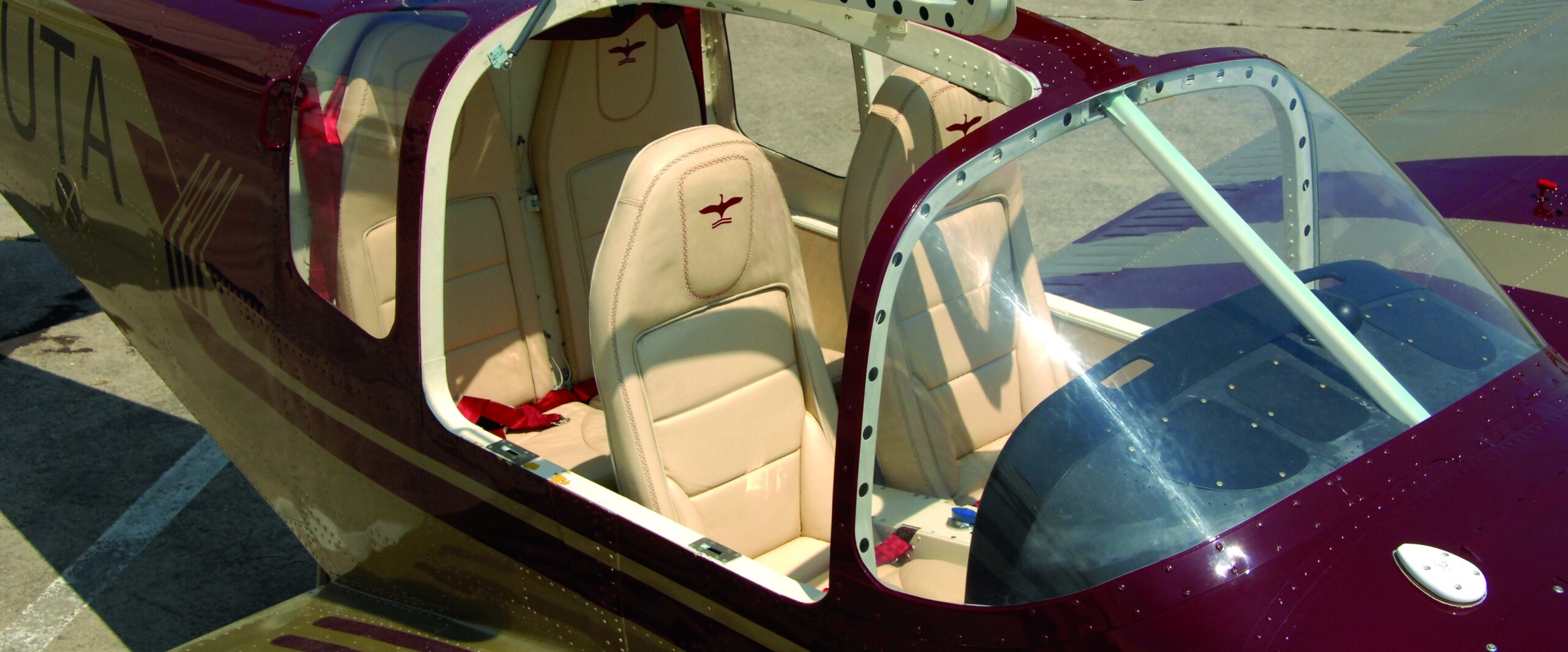 Time-tested classic, flown for over 40 years and now modified, in its most luxurious version comes equipped with gorgeous leather seats, fully integrated dual Garmin G500 (dual VOR/LOC/GS/ADC, dual VHF radio) and air conditioning, offering top of the line safety, redundancy, parallelism in training and comfort in its price class. Flight data recorder (integrated with G500 and MVP-50P) and a cockpit voice recorder, indispensable for debriefing and analysis, as well as DME are also available on demand.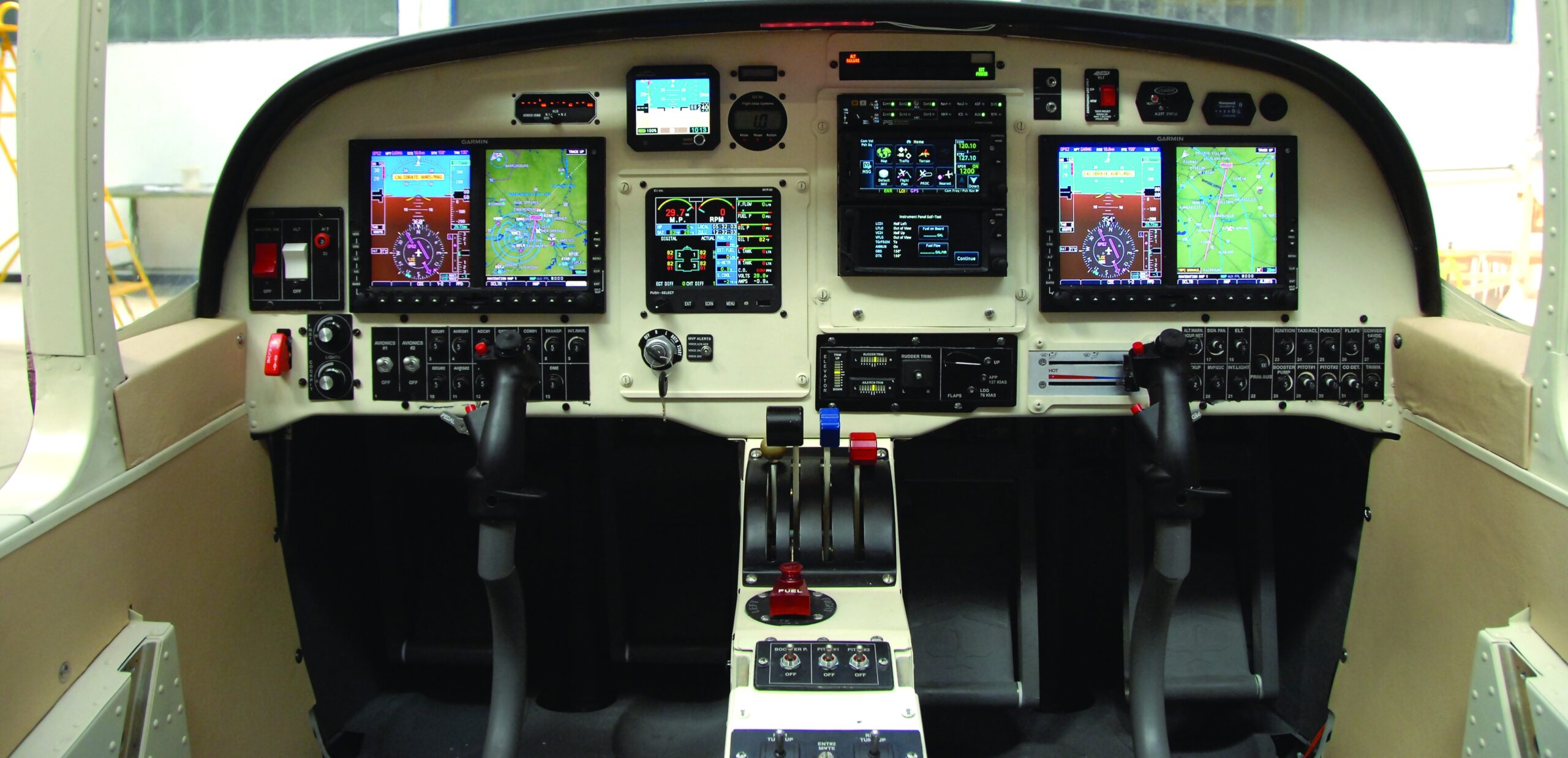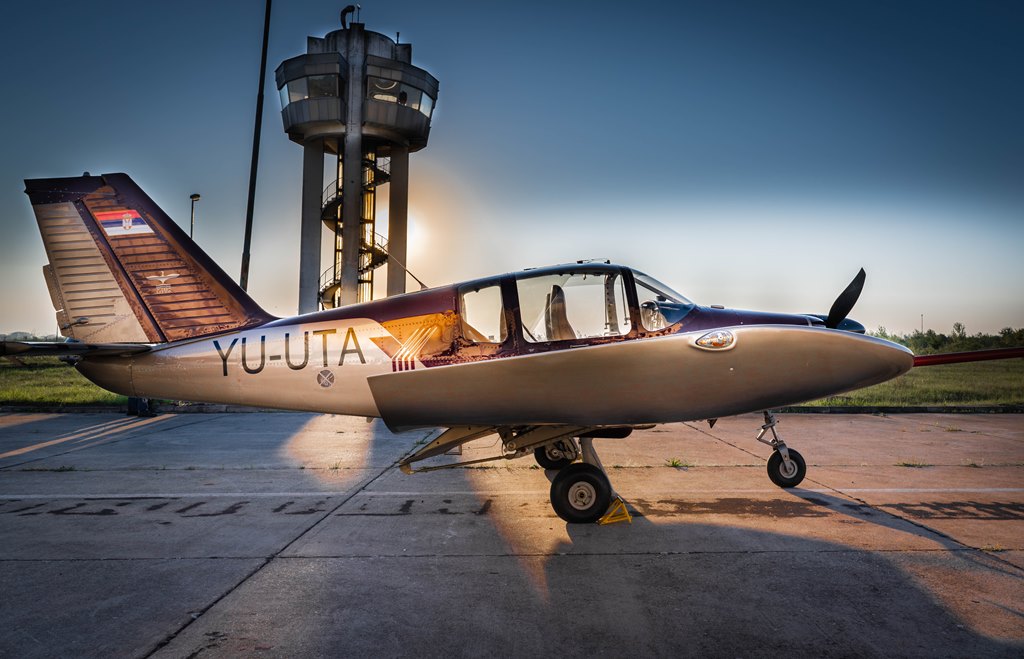 Powered by a four-cylinder, 210 hp air cooled Lycoming IO-390-А3А6 engine and a constant speed two-blade metal Hartzell HC–C2YR-1BFP/F 7894 propeller, it strikes a great balance between performance and fuel economy. Leaned properly, SOVA sips less than 35 l/h (9.2 USG/hour) of 100LL avgas, making long flights (over 4 hours, with a full tank) easy on your wallet.
SOVA, designed and manufactured by UTVA AIRCRAFT INDUSTRY LTD, is in the certification process under EASA CS-23 specifications in normal and utility category.